We're going in on mindfulness, bitches.
Now, if you're anything like my boss Karl, perhaps you haven't heard of mindfulness.
"What are you smoking? I'm not sure mindfulness is even a word. " – Karl
Or perhaps you're like me, and you know exactly what it is and still struggle daily to not be completely consumed by your mind and wrapped in Future You issues that Present You has no control over and let it leave you with crippling anxiety and an inability to focus or relax.
Firstly, let me define:
Mindfulness is the basic human ability to be fully present, aware of where we are and what we're doing, and not overly reactive or overwhelmed by what's going on around us.
To apply this to a real world scenario, I spent a year of my life mentally preparing for a move to Melbourne, because I had for some reason decided that was the only place I could be happy, while completely disregarding how totally epic my Perth life was, because I was so wrapped up in the future.
The time came and I sat down and logically (not my strong point) assessed my situation, and realised that the things providing me the most happiness in my life were the people I had been half saying goodbye to for the last 6 months, my beautiful family being close by, and this sexy state and all the nooks and crannies I am yet to explore.
As an ENFP (see: https://www.16personalities.com/), living in the future and overthinking are two of my biggest character flaws.
An inability to be present costs us a level of happiness, I think. Like, you're there and you're having fun, but you're thinking about how you're getting home, then you're thinking about if you're getting enough sleep to tackle tomorrow, then you're running through your plans for tomorrow and wondering if you've taken on too much, then next thing you know, you've just missed half of what your mate said and you're too preoccupied to reengage, so you just nod and laugh and now you're thinking about just going home.
Maybe lots of people don't get this (and they're very lucky ducks) but if you do, keep reading. I've got some tips for you.
Tip One – Give your inner saboteur a name and tell her/him to fuck off.

I get tired of my mind. I have started referring to myself in the third person at times, to help me separate me from the loon in my head and the loon on the outside. This was how I coped with my eating disorder and it actually helped an incredible amount. When you refer to the inner demon as a separate being to you, you take away its power. You can tackle it like you would some asshole you encounter who has a negative presence in your day. You can ignore them, tell them to fuck off, distract yourself.  Who cares if people think you're mental? People name their drunk personas all the time. Name your mean one and don't let it get away with being a dick anymore.
Tip Two – Get lost in people's eyes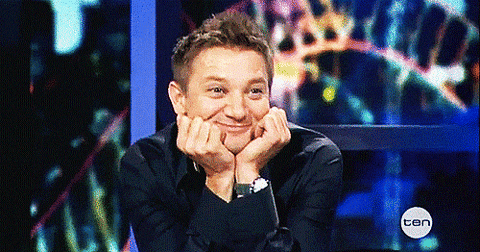 My favourite thing in the whole world is eye contact. People will tell you everything they can't verbalise with their eyes. Look at their lips, their nose. Study their features like they're a piece of art. If you're hanging around them, you probably like looking at them. Maybe try throwing out some cute little observant compliments. People love that shit! Just be there, with that person, and listen to them. Actively listen, nod, answer them. Make a conscious effort to be a good friend and engage properly. Sometimes I get lost in thought watching Forensic Files cause I'm dreaming about the experts they interview and how cute they are and what their families must be like. I know that's the opposite of what I'm telling you to do but, you know what I mean. People are cool. Look at them.
Tip Three – Tap yourself 
This might seem weird, but it works. Sometimes I'll be sitting in a cafe or something, waiting for my order and getting all wound up about the list of things I need to do that day. I've gotten into the habit of tapping my leg quite firmly. It brings me out of my thoughts and back in to my surroundings. It's like a physical jolt, saying 'remember where you are. There's nothing you can do about those things right now, so focus on this moment.' We're only on this planet for a short amount of time and I really don't want to spend most of it worrying about future things that may or may not happen, so if staring at the guy with the cool hat and wondering where he got it, or smiling at the pretty barista who remembers my order is a way for me to leave it out for a while, I'm all about it.
Tip Four – Reality Check
This is my cynical little brain's favourite. It's the reason I've been brave enough to travel the world on my own, attempt to conquer my fear of heights (didn't work though), write the way I write, love the way I love… the fact is, we could die tomorrow.
We have absolutely zero control over our lives, no matter how much we like to pretend we do. We have no idea what is around the corner. There's sudden illness, natural disasters, financial collapses. There are people and places and things that we think we know or own that can disappear at any time. We can hurt and get hurt.
My solution to this?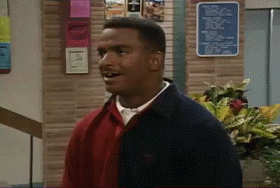 Live. Live your tiny, little, kinda insignificant life like you just got your legs back, you just gained your sight, you just learned how to talk, you just learned how to love. Give and give until you have nothing left. Dance and sing and smile because right now, you can. In this moment, life is yours. Grab it with both hands. Be there, in that cafe, at your desk, in that pub. Wiggle away to the music in the background. Wink at the person next to you. Breathe in through your nose and out through your mouth (how great is it that your nose isn't blocked? I say, hoping you don't have a cold right now). Touch three things within arms' reach. Smell something. Press your fingers to your lips and be thankful for a moment that you are here, right now, thanks to some magnificent collision of atoms and you exist and you're gorgeous and you're warm and you're my friend.
Stop worrying about the fooking future and let yourself be happy, right now.
Even if bad things do happen, you will be astounded by your own strength that will only reveal itself in that moment. Trust me, I've been there. We can handle anything.
Now, tell me what you're grateful for.
Today I am grateful for:
my ability to articulate my thoughts like this, in a way that hopefully makes sense
the spectacular human beings I surround myself with who actually read this shit
that I am alive, living, breathing, relatively healthy and present on this brisk Tuesday afternoon
I love you guys.
I look forward to being in the moment with you soon.
Your favourite loon,
HarleighQ
x