Our generation is full of a lot of contradictions. If your newsfeeds are anything like mine, you probably follow a few body positivity pages. Maybe you have some pretty quotes or nice messages appearing about loving yourself first. I find in between all those beautiful things there's still a lot of negativity. There's the products to whiten your teeth, big perfect boobs on tiny models. Sometimes there's some cellulite or a makeup free face. Usually there's mean comments from troll profiles. There's a few pictures of your friends having a sunset swim, a fun night, a movie quote, a couple kissing.
Then there's you; alone on your bed, double chin, hair in a bun, comfortable pyjamas. Scrolling, reading, messaging, liking.
I think my feeds are a pretty happy place to be. I've spent ten years of my life on social media. I know how to avoid comment sections I don't like, tag my friends in memes and quizzes. I get dolled up and blinged out in my gorgeous outfits and take photos I think are lovely and I post them, because I like them. I get likes, sometimes sweet comments. I get messages with compliments or questions about where I got my things, but I don't do it for this reason. Fashion is probably the one thing that I proudly show off and will cop any criticism. It's how I show who I am. It's the one place in my life where I am strong and unbending. It's my way of showing other people that's its ok to feel yourself!
And yet, in regards to all else but my clothes, there I will sit, in my comfy stuff with my annoying broken out skin, pouting lips and heavy heart because I still don't feel right.
A dear friend woke me up to this: there's a difference between confidence and self worth.
I don't doubt that our generation will put all others to shame when it comes to promoting self love. I noticed my beautiful friends have joined me in cutting negativity out of the way we speak about other people. We praise each other for feeling ourselves. We're less critical, more supportive. We try to lift each other up instead of putting each other down. It's a beautiful time.
But where the fuck is my self worth then?
I have got the best friends on the planet, who love me wildly as I am. They show it through responding to my long messages of woe, coming to comfort me when I feel a bit shit, tagging me in quotes and giving me hard lines of advice when I need it. I get mad that that isn't enough for me to appreciate myself, when I am so loved.
I think I come across pretty confident most of the time. I'm not going to lie, I do love me. I think I'm pretty and funny, and I have a good heart and I let the people around me know how valued they are. I care.
But, all it takes is one person, who for whatever reason I have decided matters more to me than me, making me feel like I'm not important, for the carefully constructed walls of self-belief to come crashing down.
A man I admire greatly called Matthew Hussey has done so many videos on this topic: core confidence. It's important to appreciate yourself first, and not let other people bring you down. It's attractive to know who you are, be strong in your convictions and unapologetic.
Yet, full of life and love, guard-less and boundless, I'm lost within my own self doubt about 70% of the time. The above video really spoke to heart. I recommend a watch.
It's easy to say you shouldn't care what other people think, and take it on the chin if someone you like doesn't like you back. I'm unsure if I'm just missing that self-preservation chip that other people have so readily in place, but I really really struggle to keep feeling good about myself when someone doesn't value me the way I hope they will.
I had an epiphany the other night. Something that I probably already knew, but is really hitting home.
It doesn't matter how loved you are by other people, if you don't really truly value yourself.
I might love me, but I'm not valuing me. I let other people dictate to me how important I am with how much attention and love they give me, instead of realising that if they mattered at all they wouldn't make me question myself in the first place.
My art is my lifeline, my writing is my soul purpose. I love to read, draw, sing and dance. I love music. I love people. But I seem to lose me every time I put myself out there, because instead of embracing all of those things and pulling back in to me when I feel devalued, I push harder outwards until I get a hard no and all the things I just mentioned don't matter anymore. Only validation from someone else can soothe me. It's bloody bullshit really. This need for everyone to love me isn't fun anymore. It's toxic.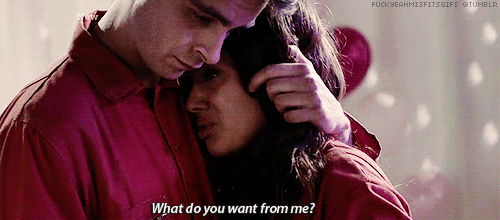 I feel like there might be a few of you, like me, who do the same. Why do we so readily give ourselves away? Why do we try so hard? It's not even like I want to be in love. I know I'm not ready for it. I think I'm just desperate to be loved by everyone though. Why?
Life is so short. People aren't always going to be there. In fact, you are the only one whose going to be there at the end of it all, looking back and thinking, did I do it for me or someone else?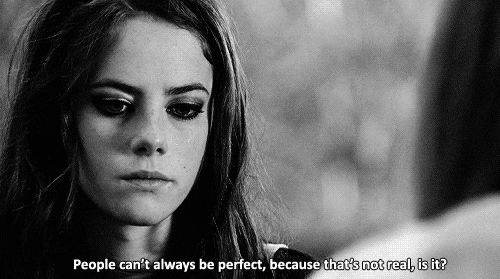 I want to do it for me.
I'm moving to Melbourne in July. It's the one thing in my life I am 100% sure I am doing for me. Regardless of whatever ever comes to pass, there will be music, dancing, writing and reading. There will be tears, I'm sure, new friendships and probably many more failed relationships, but I am me. I will always be me.
To my queens: do not change because you think it will be easier. Do not hurt others because they have hurt you. Pull inwards, and go back to you. You are home base. Only answer the door to people who show that they care. You are valuable. You deserve to feel valued.
Do the things that make your heart pound. Do the things that make you sigh with relief. Stay inside you, if that's what you need. Only venture out when your cup is half full.
If you're single, your happiness should be your number one focus. We're going to spent the rest of our lives taking care of other people. This is our time.
Like Matthew says, contentment within yourself radiates outwards. Suddenly you'll find yourself attracting all kinds of wonderful people, because your magnetism is grounded by your security within yourself. Only when you're ready, though.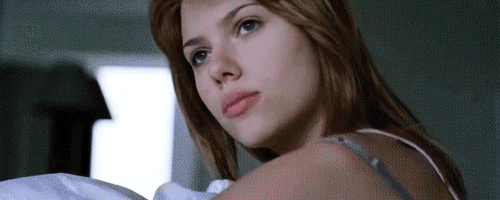 Boys are boys. Girls are girls. Sex is sex and you are you; glorious, kind and gentle. Love comes when it's meant to. Kindness costs nothing. Don't send drunk messages. Don't forget who the fuck you are.
The further you bend, the harder you'll break. 
I shall leave you will the immortal words of sweet Michael.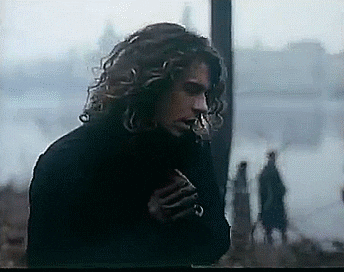 Don't change for you
Don't change a thing for me
Worship the ground you walk on baby, like you do for others. Don't be ashamed to be your own biggest cheerleader. I'm in the bleachers cheering you on too. Stop trying for others. Let them try for you. Vanity is a myth. Why the fuck shouldn't we love ourselves?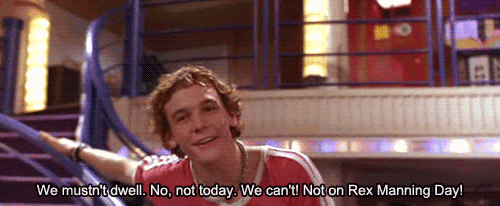 Live every day like it's Rex Manning day.
Love you.
Harleigh Q
Champion of self love
Xox