In this edition of millennial bs I'm going to tackle some confidence killing taboos. As I know a lot of you are just like me, hence you being my friends, I hope this will make you feel a little bit better about being a sweet hot mess.
Be you sensitive, needy, emotional, shy, an over-sharer, awkward, a bit daft or all of the above, I'm sure you'll find something in here to make you feel a little bit cooler. You're actually very very cool.
The People-Pleaser – I Love You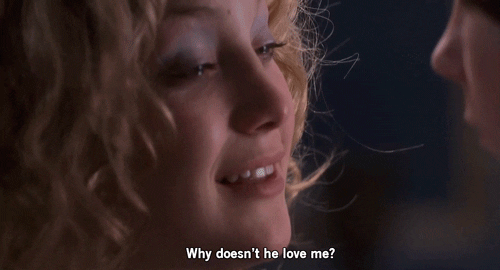 Hi, my name is Leigh, and I want everyone to love me.
It's an issue.
Working in sales it is of the utmost priority that I can bend at will to fit myself around the person I am talking to. I need to fulfil their needs, make them feel comfortable. Most of all, I need them to hang up the phone with a smile.
Making other people feel good makes me feel oh so good.
I absolutely love my job.
There's nothing fake about the way we all adapt to people though. We have so many sides to our personalities, and after a while you just get good at picking which side it is that this person is going to respond to most. Is it the dry, sarcastic down to business woman? Is it the sweet, giggly joker with the compliments? I find I'm a little bit different with everyone I know. I'm sure we all are. There's only a handful of people who get to see inside my head, and I'm very careful about who I truly let in; because I'm actually mental.
There's nothing more earth shattering than being your true self and having someone reject you. It happens though.
That's why I think it's easier to put on a bit of a show, and know that if you're making people feel good, they're going to regard you well. If it doesn't work, it is okay, because that wasn't 100% you anyway.
I guess maybe it's a defence mechanism, this performance. This need for love runs through every fibre of my being. Maybe it's manipulative… who knows! I am a Slytherin after all.  Maybe pretending I don't fall fast and hard is a show in itself. Jeez Louise I wish I could switch it off! It's hard work being this open and emotional all the time. I could do with a holiday from it.
The Faux Vanity – I Love Me
Hi my name is Leigh, and I'm not sure if you've noticed, but I love a good selfie.
I think we have officially come to the era where it's becoming acceptable to like the way we look. Some days I think I look like a bag of dicks but some days, I'm feeling it! I like my wog nose and big mouth and brown eyes. I like that I still have my boobs despite losing quite a lot of weight. I like my curvy hips.
The way I see it, we are only in our twenties once. This is the hottest we are ever going to be. I want my teenage daughter one day to have some photos of me to look back on, and laugh and think 'what the fuck was mum wearing?' But also aspire to vibe with confidence and like what she sees when she looks in the mirror, because mum does.
I feel like the 'fake it 'til you make it' ideal is our best bet of living a happy, confident life. This world is full of negative forces trying to get us to spend money on products we don't need. There are false representations of body ideals, Photoshop, magical camera tricks. I have filled up my Insta feed with amazing body positivity pages that make that app a pleasure to scroll through. I used to be so ashamed of my cellulite and stretchmarks, and the way my tummy wobbles a little bit when I walk. Now I genuinely don't give two hoots. We all have it! I mean don't get me wrong, I am still desperately insecure. I just have a core confidence that I can come back to every so often that reminds me that I am brilliant when people make me feel otherwise (and I let that happen a lot sadly).
We don't have to be shy and uncomfortable and unhappy in ourselves anymore. We are allowed to like the way we look. It's absolutely mind boggling that we weren't in the past. Being labelled as vain is so bizarre to me. There's nothing wrong with self-love. We should all be enjoying ourselves, or making it our mission to do so.
If you see someone's selfies and your inner thought is 'ugh, they are so vain' that's honestly a bigger reflection on you and your insecurity, and you may want to take a moment to reflect. There's no need to put other people down. It's not going to make you feel any better. People can be confident and nice.
My personal reaction to my friends gorgeous faces plastered on my newsfeed is YAS QUEEN YOU'RE PERFECT, YOU'RE BEAUTIFUL, YOU LOOK LIKE LINDA EVANGELISTA, YOU'RE A MODEL and that's how it bloody well should be.
Lift up your sisters.
The Love Guru – I Love Everything
Ah that old chestnut. Hi I'm Leigh and as Jessie coined it, I have a lot of love to give.
A big challenge I face in my life is the fact that I will pour affection in to people, probably because that's how I was raised, and I take it ever so personally when they don't receive it well and pull away.
A skill I really need to develop is working out who needs my love and who doesn't.
Receiving affection from people, kind words, attention, hugs, makes me feel really good. It's my love language. Words of affirmation and physical touch are my jam baby. Guess who has a stable family unit and grew up watching Rom Coms – me!
Because I am so willing to give my emotional support wherever needed, it tends to mean that I will expect a lot in return. Most people are not as sensitive as me, and they don't necessarily need someone to talk them off the ledge for an hour every night while they over-analyse the way someone said something. I mean, I am getting a lot better, with many thanks to the strong ladies in my life who have started taking the 'snap out of it' approach. Every so often though, I do need my fellow gentle angels to give me word caresses too.
I am ridiculously lucky that I have these people in my life. They might live all over the world, but I have people who listen to my rambles, and check in on me, and send me love where it's needed, even when it's not in their nature to do so.
I think I've got the best looking support network on the planet I mean holy shit…
I want to thank each and every one of you, for getting me through my darkest time. It's because of you I can keep being my stupidly sensitive, overly-loving and deeply caring self. I have not let the world harden me.
I know one day my soulie will come along, and for them I won't be too much. I'll be just enough. It's because of you guys that I never lose my faith, because if my ladies can love my madness, I'm sure I'll find someone in my life who will want to marry it.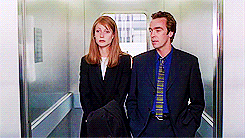 Have faith, single people.
My message, through my own story, is to stay soft. Do not let someone's rejection make you scared to love, or be labelled a clinger, or whatever other stupid thing people say to put people down when openness scares them.
People have their own issues, and a lot of the time it's not their fault. They might have been really hurt by people, and it might be really hard for them to open up or trust. Sadly, it's really common.
So sweet little butterfly people do not take it personally. Your love is just enough. You are perfect. Do not play games, or be cruel, or be mad at them. They'll work it out eventually. Just put your energy where it is appreciated.
The Good Intentions – Lets All Just Love Each Other
At the end of the day, I think all most of us want is to love and be loved. We want the people around us to be happy and healthy. We want to smile lots and cry rarely.
It might be demon people in your life or demon chemicals in your mind but most of the time the above just isn't possible, and that's okay.
Try not to let the black hole swallow you up completely. The world is full of good and bad, just make sure part of the good bit, no matter what.
Love you.
Harleigh Q
xo